When there are notable events or milestones in life, it is common across the UK that some giveaways are provided and this can be seen at weddings, receptions, events as well as Christmas parties. Christmas Rock Sweets is a notable feature during the celebration season and you can begin with necessary preparations for this, as this year draws to a close.
There are different kinds of Christmas candy that are available at the supermarkets, candy stores and event centres. However, if what you desire to give to your guests are items with a difference, then you can consider branded Christmas rock sweets for them.
Ideas for Branded Christmas Candy
Use an Image of Santa Claus
Using an image of Santa Claus on your Christmas candy wrap is a noteworthy move that everyone you give one or more of the candy will easily notice. It not only adds to the fun of Christmas but also provides a window for you to personalise the seasonal experience. You can add to the fun by choosing the colours you prefer for both the wrap and the candy.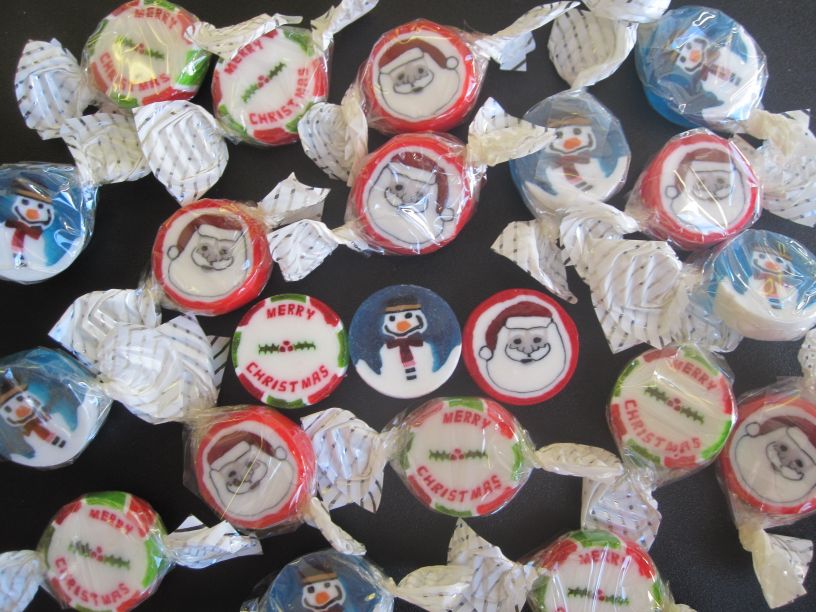 Have your NAME through the rock
One way to personalise the design of Christmas Rock Sticks is to have your name inscribed on the wrap. If, on the other hand, you are giving away the Christmas Candy during your wedding or reception, you can make it complete by requesting for your name and that of your partner to be on the wrap.
A customised design makes the fun and experience of your events unique and more appealing. Having access to companies who produce Christmas Rock Sweets will make this a wonderful initiative.
Use the Name of your City or country
Another fun idea to personalise your Christmas Candy is to have the name of your district, city or country designed on the wraps of these give-away items. This generates fun and adds to the chivalry of your celebrations.
Taking this a bit further, a mix of your favourite colours, country flag and emblem can be specially designed to meet the style you prefer. This will complement the mood of the event you are hosting.
Corporate Colours
There is nowhere that it is suggested that companies cannot lead in the personalisation initiative for their events or receptions. A mix of company logo, colours or the milestone that necessitated the event under consideration can be a good fit for Christmas candy wraps design.
In some organisations, they are able to provide Christmas Rock Sweets at their reception area during the festivities to ensure a customised look for these give-away items and make the events worthwhile.